Sorry is too little, too late for tracker customers who suffered for years because of bank overcharging.
Now that the banks have set deadlines for paying customers back, there is a risk that this issue will be put to one side.
"We sincerely apologise. We apologise unreservedly. We acknowledge past errors. This should not have occurred."
Some fine words from the country's five main banks this week as they grovelled for forgiveness for overcharging thousands of their customers.
Sorry, unfortunately, will not comfort the 23 (at least) who lost their homes as a direct result of the banks' actions.
It will not heal the psychological wounds left by years of financial distress; cutting down on basic needs, borrowing from family to make ends meet and fielding threatening calls from the very banks who were responsible for their suffering.
We know that more than 20,000 were impacted by this scandal, which saw banks either denying customers a tracker mortgage product or charging them the wrong rate of interest. The final number, once the Central Bank's examination is complete, is likely to be close to 30,000.
Death, illness, constant stress
These are 30,000 real people with families to support and other complex and sometimes tragic events going on in their lives.
People like Ray Flavin, whose wife died in January this year of a heart attack aged 40. He has five young children and was told weeks after his wife died that he had been overcharged by Bank of Ireland.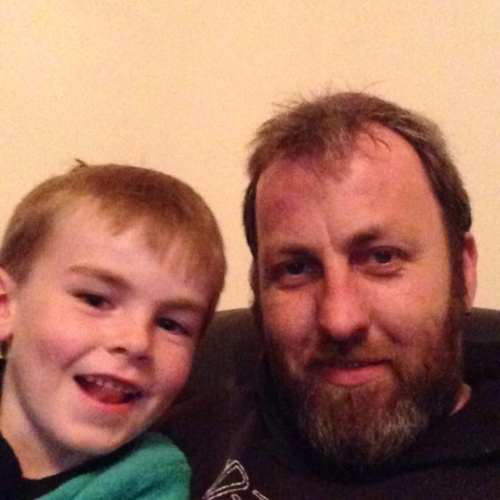 Ray Flavin was told in February this year that he was an impacted customer.
This bank had been pursuing him for arrears since 2014 and secured a possession order on his home. He is still currently fighting this in the courts, despite the bank's admission of wrongdoing.
There is the case of Ulster Bank customer Niamh Byrne, who spoke to this website back in August. She struggled during the recession as the moratorium on recruitment in the public sector prevented her from securing a permanent position as a teacher.
Sometimes she was working just six hours a week. She challenged the bank in a complaint to the Financial Service Ombudsman and after a two-year back-and-forth, was awarded €25,000 in compensation.
The bank still has not given Byrne back her tracker mortgage, because she moved banks to get a better deal when she could not get a tracker rate from Ulster Bank.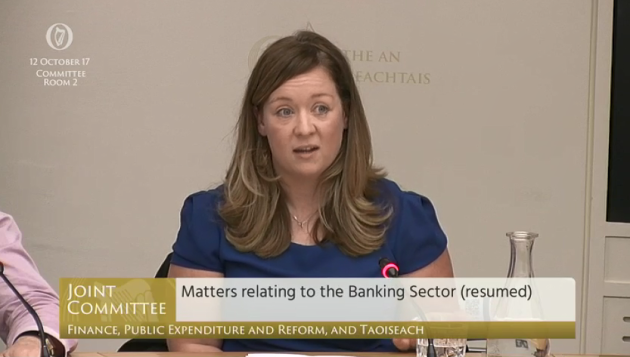 Niamh Byrne shared her story with the Finance Committee recently.
For the whole of my 30s this has been going on. It's horrendously stressful and there is no end in sight. It really has a huge effect, you're living in financial limbo.
We have heard the story of Thomas and Claire Ryan, who challenged Permanent TSB when it refused to allow them revert to a tracker. The bank fought them to the High Court, where it emerged PTSB had failed to disclose a transcript of a recorded phone conversation with Thomas during an earlier ombudsman complaint investigation.
He suffered a stroke in 2013 which he said will have "lasting consequences". Two years after his stroke, his wife had a nervous breakdown, losing her ability to speak for a time.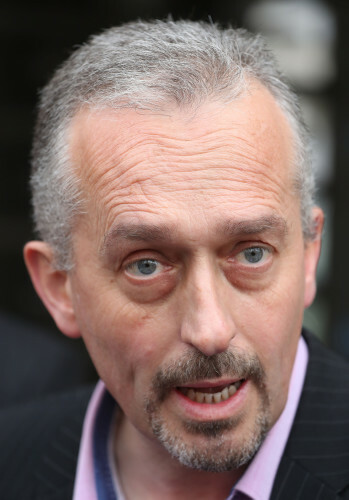 Thomas Ryan fought Permanent TSB to get his tracker mortgage back.Source: Niall Carson
The position they put us and countless others in could have been totally prevented if they had shown a shred of honesty and human decency. Even though there has been partial redress since, and that has been acknowledged, my family has suffered enormously due to stress caused.
And there is 49-year-old David Greaves, who described the "constant harassment" from Permanent TSB as it hounded him for arrears on his buy-to-let property. The bank overcharged him a total of €16,000.
In the time it took to get his money back, both Greaves and his wife were diagnosed with cancer.
We had to use that money to live off, the compensation didn't really cover us, it just kept things afloat. It was a long seven or eight years, and that's why I'm so angry because we suffered moreso during what was a difficult time personally. The money isn't the end of the world, but they put us through such an amount of strain and stress – and our kids too.
There has been a flurry of activity around this scandal in the last couple of weeks as the Oireachtas Finance Committee brought in victims to share their stories and grilled the Central Bank over the slow progress being made in paying customers back.
Finance Minister Paschal Donohoe even hauled the heads of the banks in for a dressing down.
Now they have apologised and promised that most customers will be paid by the end of this year. It could be easy to forget, on seeing their statements and hearing the Finance Minister's strong rebuke of their "unacceptable" behaviour, that it will then have been a two-year wait for these people just to get back their own money.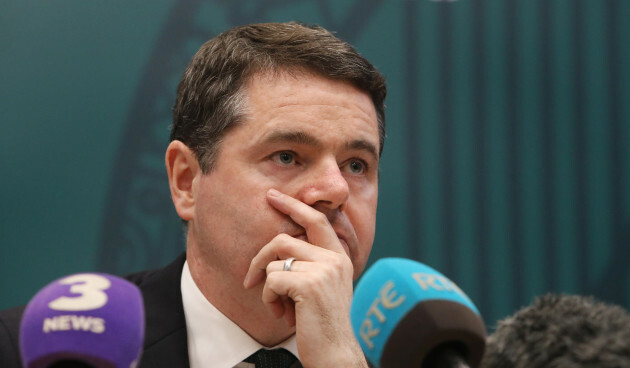 Minister Donohoe said customer interests were now sufficiently protected or prioritised.Source: Leah Farrell
For many of these customers, the suffering caused by this scandal has been going on for years – long before the 2015 investigation started. All this time, they have been told they just have to wait.
Grandstanding
One year on from the launch of the Central Bank's investigation – December 2016 –  opposition TDs were asking the government for progress updates and questioning what action it was taking in relation to the scandal.
Then Finance Minister Michael Noonan told them the examination was ongoing and that some lenders would need more time than others because of "the size of their mortgage books and the complexities associated with the examination". A year, apparently, was then an acceptable amount of time to keep customers waiting for the thousands of euro they had been overcharged.
In April this year, widower Ray Flavin's story was raised in the Dáil by TD Martin Ferris. He asked if the government would fast-track new mortgage arrears legislation, and whether he would ensure that the Flavin family would not be evicted.
This is the response, in full, given by then Minister for Social Protection Leo Varadkar:
The legislation is being worked on. A great deal of work is under way between the Department of Justice and Equality and the Attorney General on that. We will progress it as soon as we can. The Government has put in place many supports and a great deal of advice for people facing mortgage arrears or facing repossession jointly funded by my Department and the Department of Justice and Equality. The Abhaile scheme provides people with money, legal and financial advice that they may need and this is available.
This week, Minister Simon Coveney told the Dáil that government pressure on the banks now was not "grandstanding". This suddenly very vocal approach to the issue just happened to coincide with intense media coverage of it.
No revolution
We have been told that the Central Bank will prepare a report on the current culture of the banks with a view to ensuring they prioritise customer interests in the future.
It says a lot about how much the banks have learned from the hurt they caused that the Central Bank had to push them to properly compensate their customers after it saw their initial proposals. Some banks tried to tell the regulator they did not need an appeals process for customers who were unhappy with their offer.
And some have told customers they are not impacted by the grievous errors, even though the Central Bank believes that they are. The institutions have now been told to go back and look at these accounts again.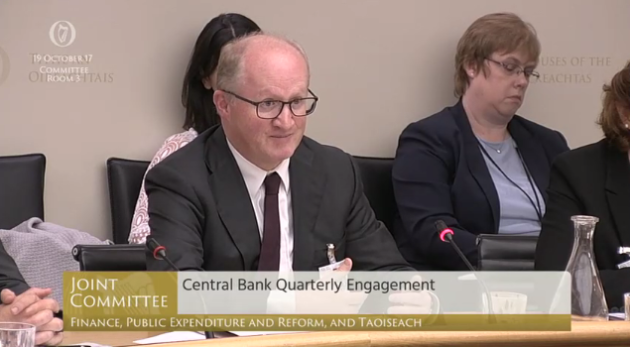 Central Bank governor Philip Lane has said the regulator has had to consistently challenge the banks on this issue.
The regulator's governor Philip Lane said his team had to "repeatedly challenge" the banks to do the right thing for their customers here and told the Finance Committee that "we are far from a revolution in how the banks operate".
On the same day the banks issued their apologies, the PR firm representing Permanent TSB took the opportunity to complain about apparent unfair treatment of its client in relation to the tracker mortgage scandal:
This reluctance on the part of the banking sector to reform itself into one that treats customers as human beings was further evidenced this week when the head of the Insolvency Service of Ireland said lenders were refusing to properly engage with practitioners working on behalf of borrowers.
The personal insolvency process was introduced following new legislation in 2012, designed to keep families in financial distress in their homes.
Lorcan O'Connor said financial institutions wait until a proposal is on the table before they engage at all, and then they challenge it "on as many fronts as possible".
The end-of-year deadline committed to by most of the main banks does at least give impacted customers some sort of certainty now. But it will also allow the banks breathing space, potentially relieving them of some of the pressure and scrutiny seen in recent weeks.
For customers who struggled to keep their heads above water for years and who waited years longer to get back their money back, sorry just isn't good enough.
If you have been affected by the tracker mortgage scandal and would like some assistance then please don't hesitate to get in contact with Fin at info@fodsolicitrs.ie or phone-Dublin 01 6854458, Cork 021 4204122, Galway 091 782181.
Source: http://www.thejournal.ie/tracker-mortgage-5-3667089-Oct2017/